MEDICARE
MEDICARE GUIDE
To understand Medicare, most people need to spend hours gathering information from friends, books, or the internet. Luckily, I have a FREE, basic Medicare 101 guide that's simple and easy to understand. You can download the pdf file by clicking the button below. Feel free to share it with friends or relatives.
---
MEDICARE EVENTS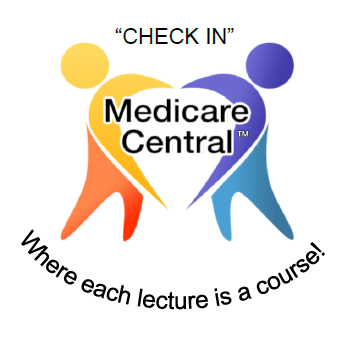 If you still have questions, don't hesitate to contact me for your no-cost consultation or attend one of my Medicare educational seminars where you can learn more and have your questions answered. To find one and to register, click the Event menu above or the button below.
Our Educational Seminars:
Do not steer, or attempt to steer consumers toward a specific plan or limited number of plans
Provide non-biased information about the Medicare Program
Provide critical opportunities for Question and Answer sessions where people can ask their Medicare questions and get the answers right away.
Check out a video recording of my seminar below.
---
ELECTRONIC SCOPE OF APPOINTMENT
As required by CMS (Center for Medicare and Medicaid Services), to discuss insurance plans, I must have a completed Scope of Appointment form from my client. A Scope of Appointment form is necessary for all meetings that I have with my clients when shopping for policies. Please follow the link below to fill out one electronically before our meeting.