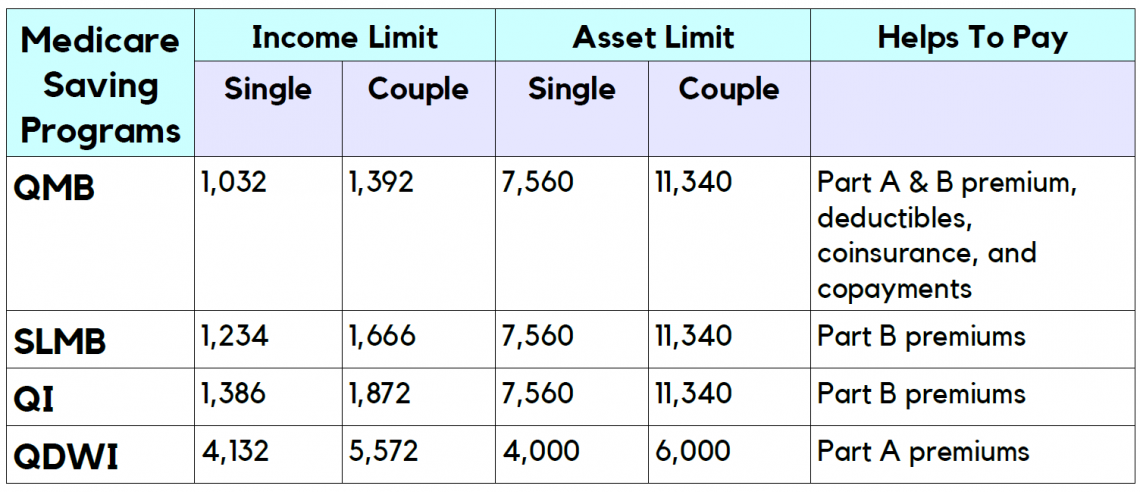 Recently, I often got questions from Medicare beneficiaries about the availability of any financial help to pay all or some Medicare costs. In this post, I'd like to share with you about Medicare Savings Program, a state program to help pay your Medicare Part A (Hospital Insurance) and Medicare Part B (Medical Insurance) deductibles, coinsurance, and copayments if you meet certain conditions.
Medicare Saving Programs Levels
There are 4 levels of Medicare Savings Programs with its own income and asset limits. They are:
Qualified Medicare Beneficiary (QMB) a.k.a Fully Dual Eligible
Specified Low-Income Medicare Beneficiary (SLMB)
Qualifying Individual (QI) 
Qualified Disabled and Working Individuals (QDWI) 
The income and asset limits and what each level pays are listed below.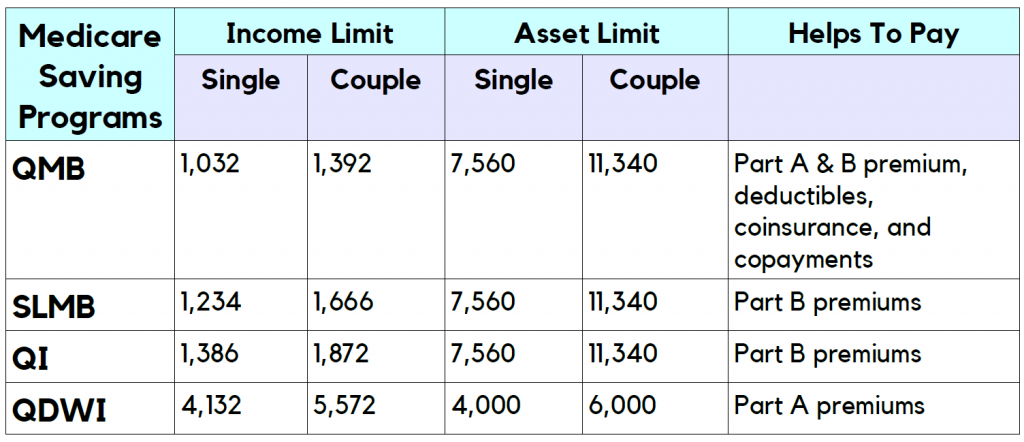 What Is Counted as Resources
Countable resources include:
Money in a checking or savings account
Stocks
Bonds
Retirement Accounts
401K
Countable resources don't include:
Your home
One car
Burial plot
Up to $1,500 for burial expenses if you have put that money aside
Furniture
Other household and personal items
Once you qualify for a Medicare Savings Programs, you'll automatically qualify for Extra Help, a program to help you to pay about 75% of your prescription drug costs.