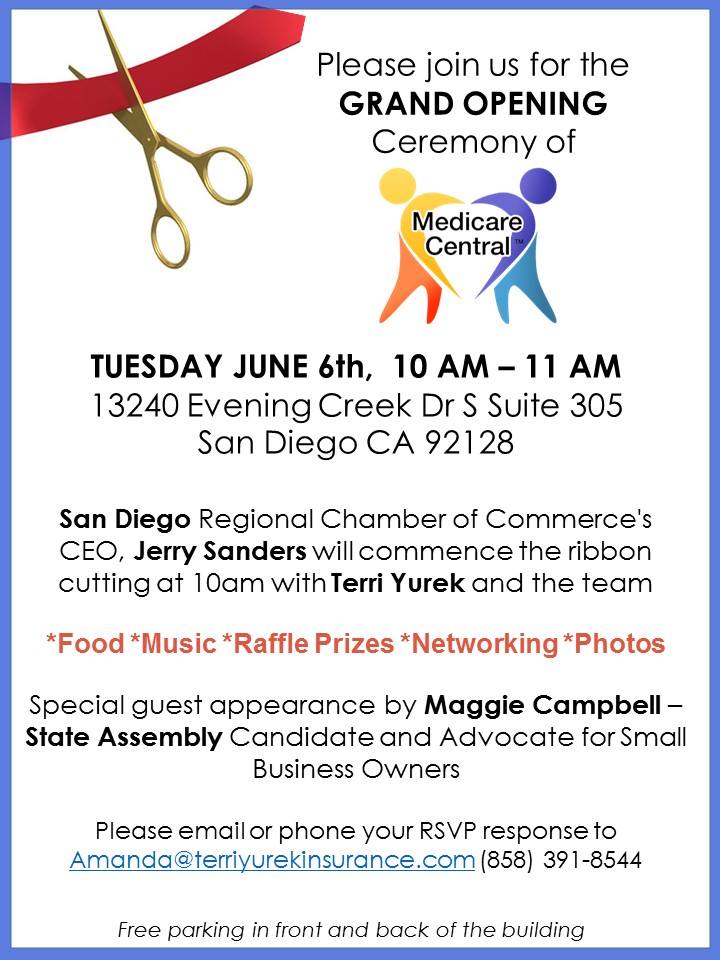 I am excited 😊 for the grand opening of our newest initiative "Medicare Central". Medicare Central provides Medicare educational workshop for consumers and businesses.
This initiative is the newest concept in Medicare Educational Lectures that are designed to prepare individuals for the Medicare program. Unlike other workshops, our lectures deliver up to date, inclusive details that are designed to meet the unique criteria of most eligibility situations and answer Medicare tough questions. Moreover, the lectures will be provided at no cost to you.  Just contact me to schedule a workshop in your area.
We'll have our Grand Opening Ribbon Cutting Ceremony with former Mayor of San Diego Jerry Sanders, and State Assembly Candidate Maggie Campbell. We want to share this special morning with you and the community. TUESDAY JUNE 6TH – Food, Fun, and Networking!