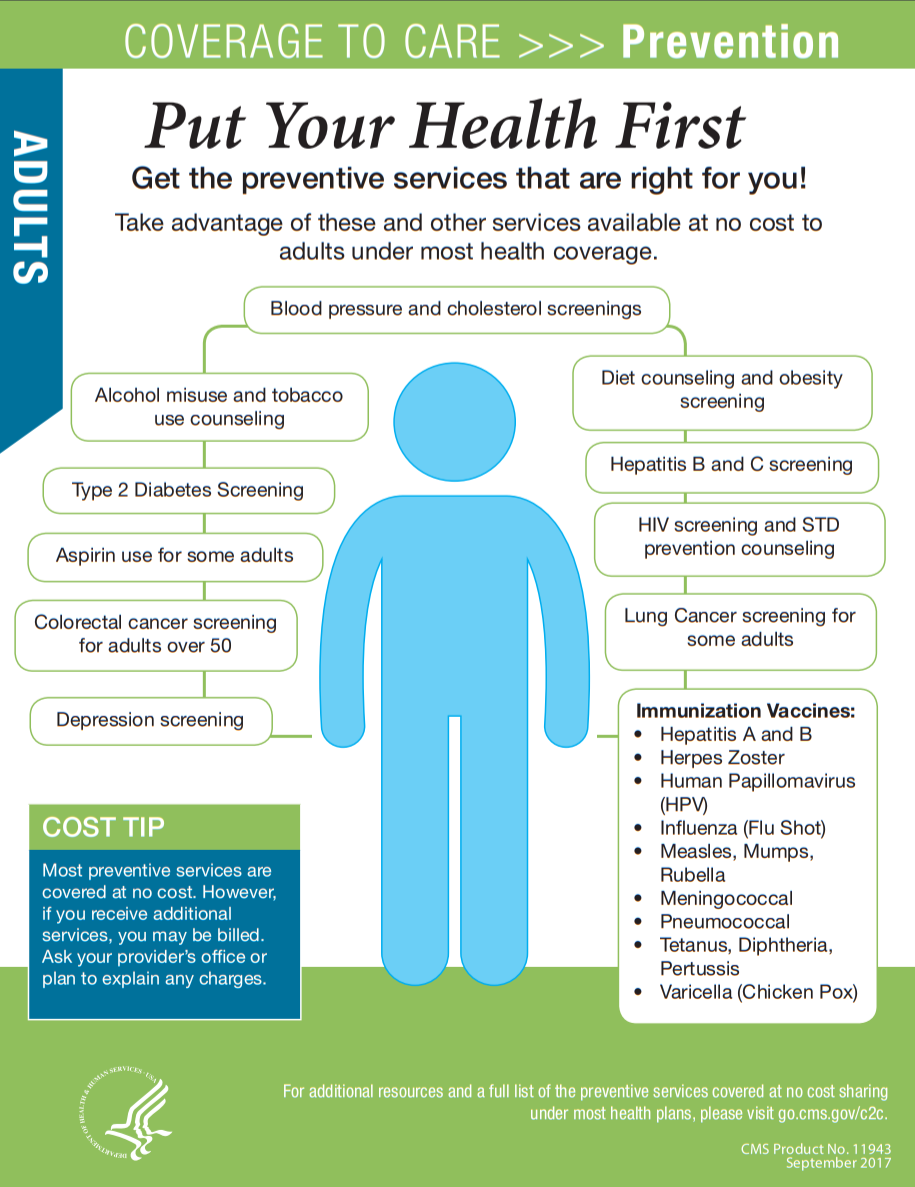 Preventive health care can help you stay healthier throughout your life. Preventive care includes health services like screenings, check-ups, and patient counseling that are used to prevent illnesses, disease, and other health problems, or to detect illness at an early stage when treatment is likely to work best. Getting recommended preventive services and making healthy lifestyle choices are key steps to good health and well-being.
All Marketplace health plans and many other health insurance plans must cover the following list of preventive services (shown in the picture) without charging you a copayment or coinsurance. This is true even if you haven't met your yearly deductible.
These services are free only when delivered by a doctor or other provider in your plan's network. If there's additional service provided during the appointment, the doctor can bill that service if it's deemed as a diagnostic care.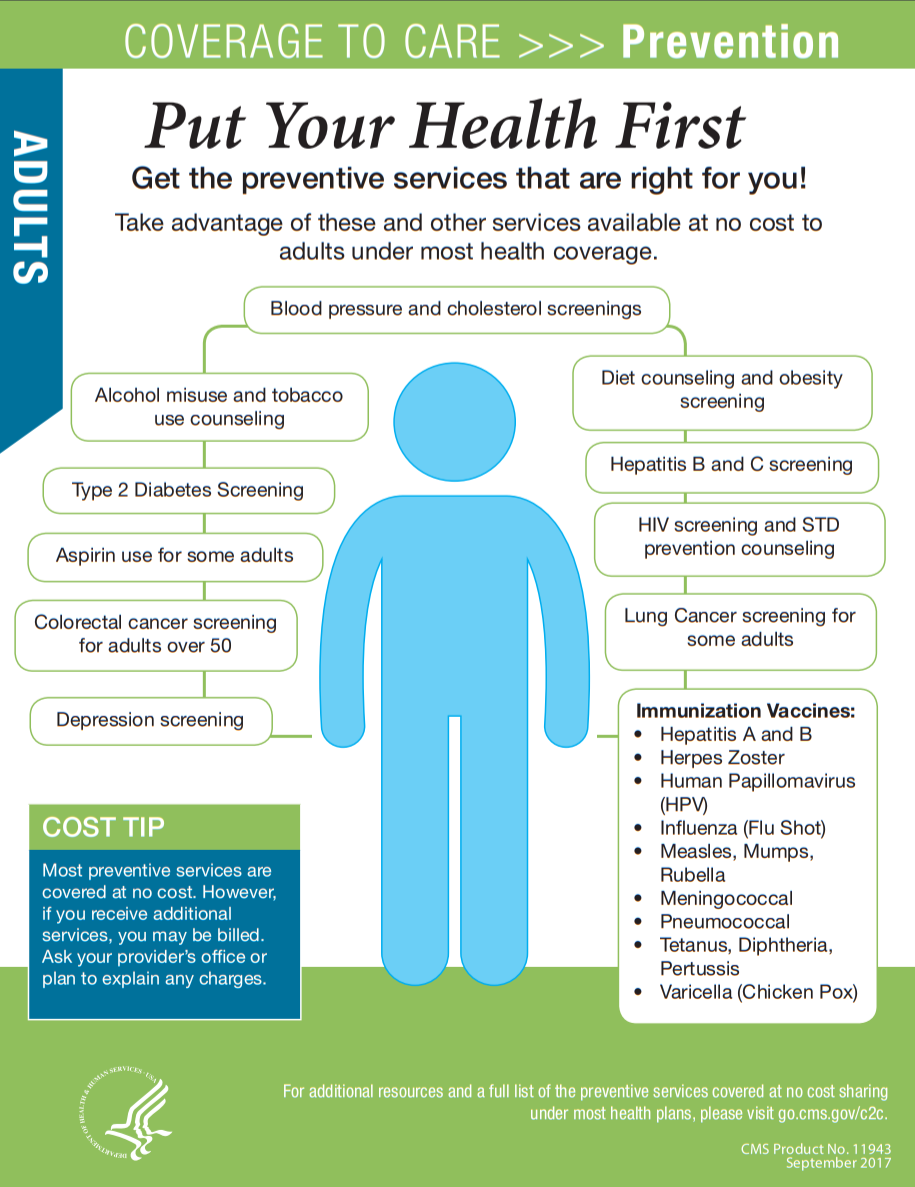 Photo source: CMS