CMS has released the 2019 Medicare Advantage and Part D Call Letter which provides the Part D benefit parameters and policy changes to the Prescription Drug Benefit Program.
The table below compares the standard benefit for a Part D plan for 2019 to the amounts for 2018.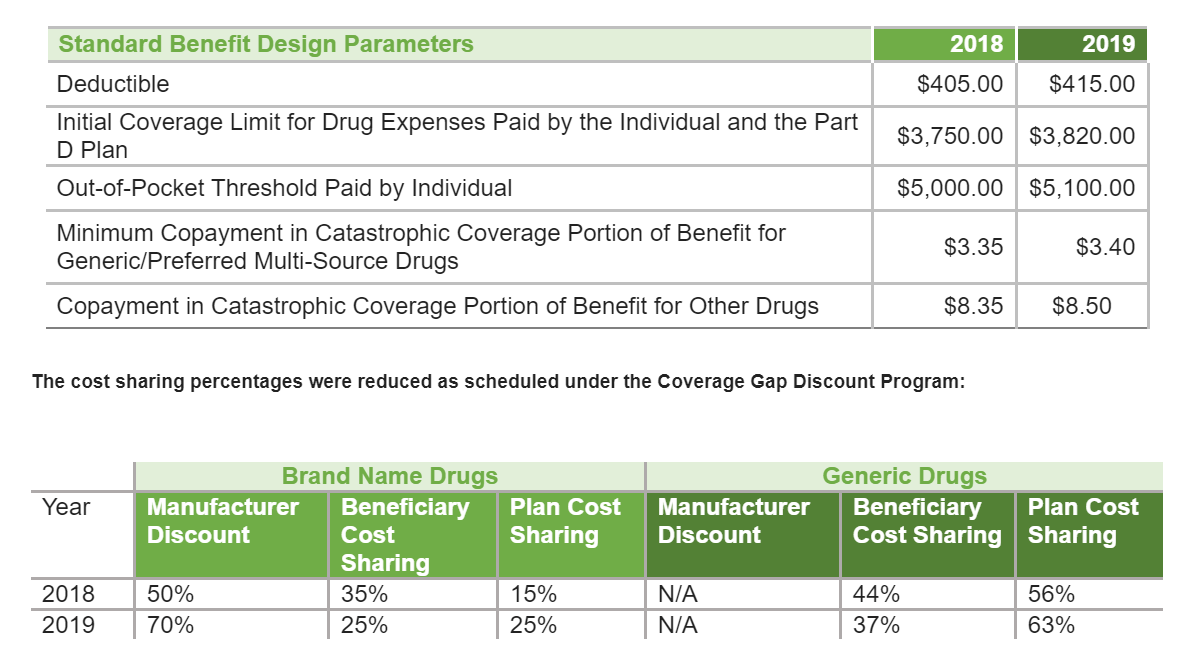 There were also many updates to other aspects of Part D. One particular limitation that's worth mentioning is a new limitation to the Part D Special Enrollment Period for dual and other LIS-eligible beneficiaries. Here's the limitation:
"To ensure that Part D plan sponsors are better able to administer benefits, including coordination of Medicare and Medicaid benefits, we are revising the Special Election Period (SEP) for dual-eligible and LIS beneficiaries from an open-ended monthly SEP to one that may be used only once per calendar quarter during the first nine months of the year.
The final rule also establishes separate SEPs that can be used in the following circumstances: (1) within a certain period of time after a CMS or state-initiated enrollment; and (2) within a certain period of time after a change to an individual's LIS or Medicaid status."