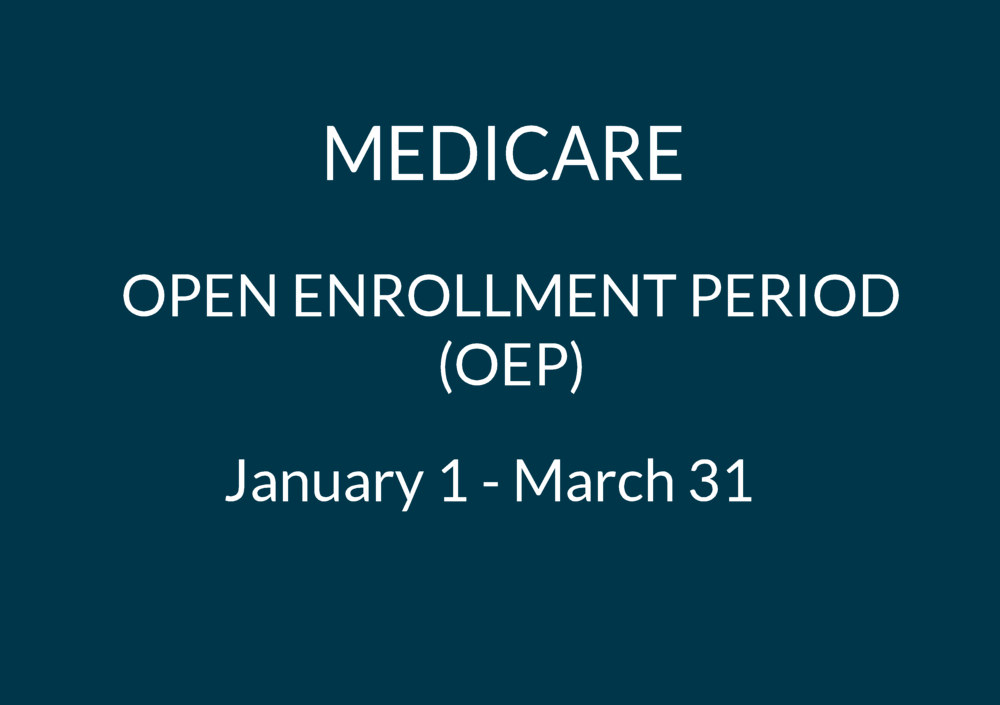 Most people who switch to a new plan during Medicare Annual Enrollment Period (October 15- December 7) like their new Medicare plan and plan to keep it. But what if you or someone you know doesn't like the new plan?
Every year from January 1 – March 31, there's an opportunity for these people to switch or go back to their old plan. This period is known as Open Enrollment Period (OEP). One caveat though, only people who currently have a Medicare Advantage plan can take advantage of this opportunity. They can:
enroll in another Medicare Advantage
go back to their old Medicare Advantage plan
switch to Original Medicare with a Part D plan.
If you have Original Medicare with or without Medicare Supplement and Part D, you can't enroll in a Medicare Advantage plan during this period.
When they switch, the new plan usually starts the first of the month after the enrollment has been received.
If you have questions about this, don't hesitate to contact me at 858-432-2322 or email esther@sdinsured.com