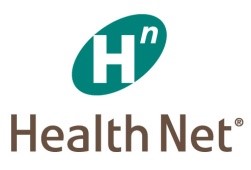 NEWS RELEASE
Media Contacts:
Brad Kieffer
Health Net
818.676.6833
brad.kieffer@healthnet.com

Janice Collins
Scripps
858-678-7486
collins.janice@scrippshealth.org

HEALTH NET AND SCRIPPS HEALTH JOIN FORCES
Scripps Health, including Scripps Clinic and Scripps Coastal medical groups now are part of Health Net's CommunityCare HMO network.
SAN DIEGO, Nov. 10, 2016 – Scripps Health and its affiliated physicians, including Scripps Clinic and Scripps Coastal medical groups, are now part of Health Net's CommunityCare HMO network for those who obtain individual and family policies both on and off Covered California.
Health Net's CommunityCare HMO offers a competitively priced insurance option that provides access to Scripps at the silver, gold and platinum tiers on the Covered California health insurance exchange. Covered California open enrollment runs until Jan. 31, 2017.
"We're delighted that we're now available to those who are in Health Net's CommunityCare HMO network, or who are considering choosing it during the current open enrollment period," said Chris Van Gorder, Scripps president and CEO. "This puts Scripps' quality care within reach for more San Diegans."
"Our two organizations have a shared commitment to quality, educating members about healthful living and keeping them well," said Steve Sell, president of Health Net of California. "And the addition of Scripps to our CommunityCare HMO network expands the number of physicians available to Health Net members in San Diego."
For more information
Brokers who have questions may call Health Net at 800-448-4411 (option 4) or Scripps at 1-800-SCRIPPS.
About Health Net
Health Net, Inc., a wholly owned subsidiary of Centene Corporation (NYSE: CNC), provides and administers health benefits through group, individual, Medicare (including the Medicare prescription drug benefit commonly referred to as "Part D"), Medicaid and dual eligible programs. Health Net also offers access to behavioral health, substance abuse and employee assistance programs, and managed health care products related to prescription drugs. For more information on Health Net, please visit the company's website at www.healthnet.com.
About Scripps Health
Founded in 1924 by philanthropist Ellen Browning Scripps, Scripps Health is a nonprofit integrated health care delivery system based in San Diego, Calif. Scripps treats more than 700,000 patients annually through the dedication of 3,000 affiliated physicians and more than 15,000 employees among its five acute-care hospital campuses, hospice and home health care services, 28 outpatient centers and clinics, and hundreds of affiliated physician offices throughout the region.
Recognized as a leader in disease and injury prevention, diagnosis and treatment, Scripps is also at the forefront of clinical research, genomic medicine and wireless health care. With three highly respected graduate medical education programs, Scripps is a longstanding member of the Association of American Medical Colleges. Scripps has been ranked four times as one of the nation's best health care systems by Truven Health Analytics. Its hospitals are consistently ranked by U.S. News & World Report among the nation's best and Scripps is regularly recognized by Fortune, Working Mother magazine and AARP as one of the best places in the nation to work. More information can be found at www.scripps.org.
# # #