If you have Medicare and high prescription drug costs, the last budget deal passed by Congress last February 9th will give you some relief. Under the deal, the Medicare "doughnut hole" will close in 2019 instead of 2020, a year earlier than the scheduled time. Beginning 2019, Part D enrollees will pay 25 percent of the cost of all their prescription drugs from the time they enter the coverage gap until they reach catastrophic coverage.
This year,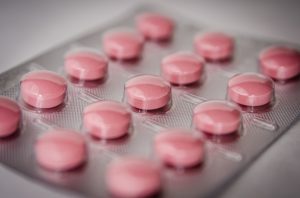 part D beneficiaries who have high prescription drug costs have to pay more once the total cost of their medicines (the total of what they pay and the insurance pays) reaches $3,750. This is what we called Part D coverage gap, also known as the "doughnut hole."
Once a Medicare beneficiary passes that $3,750, she will be in the coverage gap and will have to pay 35 percent of the cost of brand-name drugs and 44 percent of generics. They will continue to pay those costs until their out-of-pocket spending reaches $5,000. Once they hit that limit, they'll no longer be in the doughnut hole and will pay small copays or no more than 5 percent of their drug costs for the rest of the year.
The Part D doughnut hole has been narrowing each year since the Affordable Care Act (ACA) was passed in 2010. The gap was scheduled to close in 2020 when beneficiaries would be expected to pay 25 percent of the cost of all their prescriptions while they were in the gap.
Congress made the early close of the doughnut hole possible by requiring certain pharmaceutical manufacturers to pay more of the prescription drug costs for enrollees who are in the coverage gap. Currently, brand-name drugmakers pay 50 percent of enrollees' brand name drug costs while they are in the coverage gap. Under the budget law, they will now pay 70 percent.
Adapted from www.AARP.org