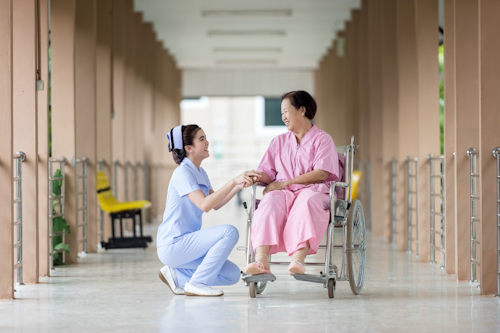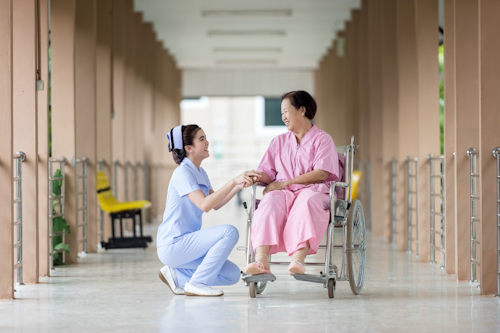 Long-term care is an essential part of many seniors' lives, and yet many of us fail to plan for it correctly ahead of time. It can be a considerable expense for both ourselves and our families and, according to USA Today, it is only getting costlier. Approximately 45 percent of retirees are not confident that they can pay for their long-term care, but two-thirds of adults 40 and over have not started making any plans.
If you or a loved one are approaching retirement, it is time for you to start considering the costs of long-term care and how you are planning to deal with them.
Planning for Long-Term Care
It is impossible to know for sure what kind of long-term care you or a loved one are going to need; however, you can get an idea. In order to assess the likelihood of needing long-term care, there are a few factors you need to consider.
Lifestyle
What lifestyle choices are you making now? People who exercise regularly, eat well and manage stress tend to remain independent for longer. Making healthier choices now may mean you require less long-term care down the line.
Genetics
Are there hereditary illnesses and conditions that could impact you? Alzheimer's, for instance, is more likely to develop when close family members have had it. If you don't have a full family medical history, start asking around so you can compile one.
Timeline
How close are you to retirement? The closer you are, the less time you have to prepare and to save up money. However, you are also more likely to have an accurate idea of your health as a senior, which could be useful.
Type of Care
Long-term care can mean several things, from a retirement home to regular carers coming in to help or simply moving in with the family. Think about what you would prefer (and what you can afford) and discuss this with your immediate family.
How to Pay for Long-Term Care
Once you have a good idea of what kind of long-term care you might be looking at, you can start thinking about how you are going to pay for it. This can be incredibly daunting, but it is important to face the issue head-on and to be realistic about what you and your family can afford. Knowing your options for financing long-term care is the first step.
Costs
According to Forbes, most Americans underestimate the cost of long-term care by almost 50 percent. Before you start saving up, you should have an accurate idea of what you are getting into. The median annual cost ranges from $17,680 for in-home daycare up to a whopping $92,378 for a private room in a nursing home.
Savings and Life Insurance Programs
There are several plans available to help people prepare for long-term care. You could open a health savings account to help and combine that with your own personal savings. A few insurers also allow you to add a rider to your life insurance that lets you use some of that money toward long-term care. You could also consider selling your life insurance policy to finance expenses.
Making Changes
Your plan should also include any lifestyle or home changes you could make to reduce your chance of illness or injury. Start taking up regular cardiovascular exercise, like walking, as well as some weight training to strengthen your bones and muscles. At home, prevent slips and falls by decluttering, re-arranging your layout for easy transit, and placing non-slip mats around the house (particularly the bathroom).
Long-term care is something most of us don't want to consider, but all of us need to. At some point, we may need help carrying out basic activities and keeping ourselves healthy, and it is a good idea to understand how much this is going to cost us and how we are going to afford it. The sooner you start planning, the more time you will have to get everything in order and to ensure a comfortable old age.
About the author: June Duncan is the co-creator of Rise Up for Caregivers, which offers support for family members and friends who have taken on the responsibility of caring for their loved ones. She is the author of the upcoming book, The Complete Guide to Caregiving: A Daily Companion for New Senior Caregivers.
The view and opinion expressed within this guest post are those of the author alone and do not represent those of Sulistio Insurance. The accuracy, completeness and validity of any statements made within this article are not guaranteed. We accept no liability for any errors, omissions or representations. The copyright of this content belongs to the author and any liability with regards to infringement of intellectual property rights remains with them.
Photo source: Pxhere.